Batman Road Work
Date added:
2015-02-25
Plays:
373
Tags:
Batman Road Work
Batman Road Work is physics based game featuring one of the greatest detectives ever - Batman! It's not unusual to see a man of his reputation in trouble. While driving in his bat-mobile he stumbles upon a big pothole in a road. There's no gadget he could use from his utility belt, no detour either. So it's your job, to use your wits, and your skills of logical thinking, and to fill up these potholes with the construction blocks at disposal. Basically you will be building the bridge. Make sure the construction is stable and that it can stand the weight of Batman and his 2 tons vehicle.
Below you can see screenshots taken from the first three levels of the game. As you can see, graphics is top-notch. To make things more interesting, the developer threw in few very interesting details. First, Batman is not alone on this adventure. You will get to see Catwoman, his friend Albert - the buttler, his side-kick Robin and many other of his friends, cheering up for him. But there are foes too: Joker, Two-face, The Riddler, trying to put him down and discourage him from finishing up the puzzle. Will bataman stand the preasure? Will he solve all the logical tasks put before him and get to finish this game? It's all up to you, dear Batman-fan.
The game will also teach you some interesting facts about Batman. Some you might already hear of, but I bet there are some completely new to you. For instance, Did you know that "The Tumbler was stress tested by an aircraft company." I bet you didn't. Anyway, to see everything this game has to offer, look for a walkthrough, solution screenshots and more, I suggest you go and visit developer's site here at batmangamesonly.com: Batman Road Work - the official
Level 2: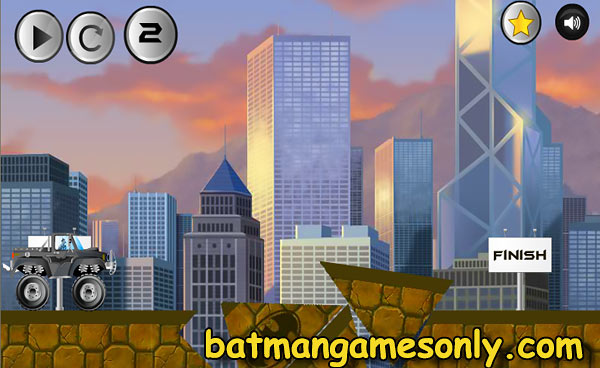 Level 3: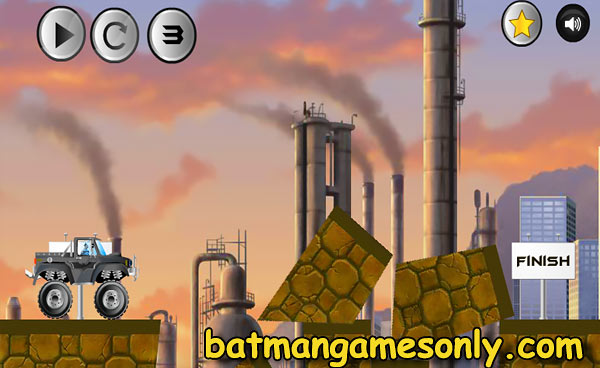 More games you may like...